Hadl and Sabalu
Tyler Hadl & Nadia Sabalu of Lawrence, KS are pleased to announce their engagement. Tyler is currently attending the University of Kansas and will graduate in May with a Bachelor's in Accounting and Information Systems. Nadia is currently working towards her Bachelor's in Biochemistry. The two of them will share their love on May 17, 2019. After tying the knot, the two will begin their lives together by traveling throughout Europe.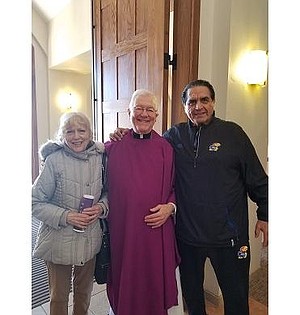 De San Miguel and Milett De San Miguel
Fernando De San Miguel and Elaine Milett De San Miguel celebrated their 50th wedding anniversary on March 2, 2018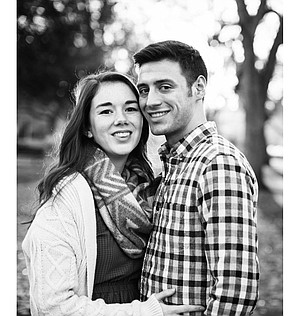 Hambleton and Marks
Jeff and Nancy Hambleton are pleased to announce the engagement of their son, W. John to Elizabeth Marks. Elizabeth is the daughter of LaVonne Marks, Lawrence, and Steve Marks of Omaha, Nebraska. John and Elizabeth graduated from Free State High School in 2012 and Pittsburg State University in 2016. John is a project engineer for MAGMA Foundry Technologies and Elizabeth is an accountant for Reyes Holdings in Chicago. An April wedding is planned for them here in Lawrence.