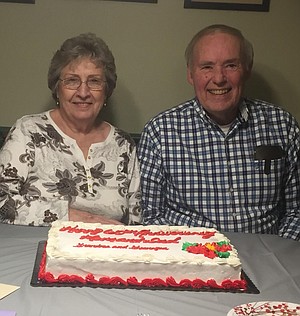 Musick
Norman and Dar­lene Musick, Eudora will celebrate their 60th anniversary on Jan.12. They celebrated earlier over the holidays with a family gathering.They will be taking a trip to Las Vegas in the spring. Norman Musick and Darlene Workman were married January 12, 1957 at Plymouth Congrega­tional Church in Lawrence, Ks. Their children are Candace Dardis, Ash­burn ,VA, Jeanette Born and Susan Carnagie, both of Eudora. They have seven grandchil­dren and eight great-grandchildren.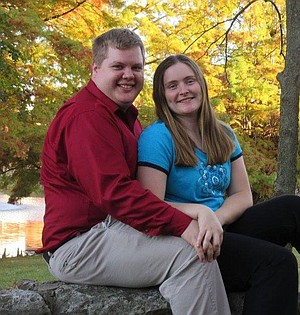 Spencer and Flanders
Brenda and Duane Spencer of Fontana, KS announce the engage­ment of their daughter, Miranda Spencer to Kevin Flanders the son of Karen and Bruce Flanders of Lawrence, KS. The future bride graduated from John­ son County Community College with an Associ­ ate's of Applied Science in Horticulture Science. She is employed at Designs by Sharon. The future groom graduated from Empor­ia State University with a Bachelor of Arts in Psychology. He is em­ ployed at Pizza Ranch. The couple plans to be married April 8, 2017, at Messiah Luther­an Church in Emporia, KS.