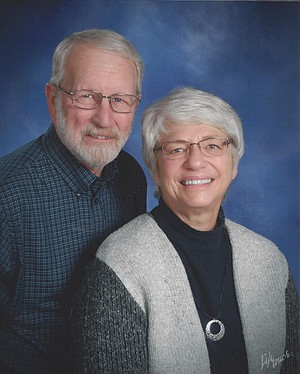 Lynch
J.C. and Barbara Lynch were married March 12, 1966, at St. Joseph's Catholic Church, in Yates Center, Kansas. They will celebrate with their three children: Marcia (Brian) Wood of Wichita, Kansas, Diane (Chris) Smith of Basehor, Kansas, Kevin (Erin) Lynch of Lake St. Louis MO, and seven grandchildren.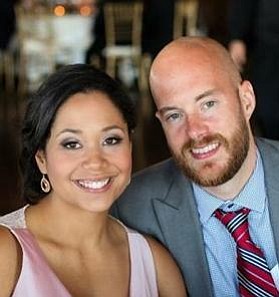 Flournoy and Longino
Chris Longino and Kelley Flournoy will be married in April of 2016. Chris is the son of Linda and Bob Long­ino of Lawrence. Kel­ley is the daughter of Charlie Flournoy and Sharon Chase of Gainesville, Florida. The groom to be is a 2002 graduate of Free State High School and a 2006 graduate of the University of Kansas. Chris received his mas­ters degree in crimino­logy from the University of Southern Florida. He currently lives in Tampa, Florida and works for the Na­tional Insurance Crime Bureau as an analyst. The bride to be gradu­ated in 2003 from PK Young High School in Gainesville, Florida. She attended the Uni­versity of Florida and received a law degree from Stetson Uni­versity. Currently she works for the state of Florida as a Guardian Ad Litem. They will be married in Gainesville.
Montgomery and Charnetski
Estelle Isabella Lily Montgomery and Mat­thew David Charnetski of West Des Moines, Iowa, were married in a private ceremony March 18, 2016 in Phil­adelphia. The bride is the daughter of Cynthia Ann Higgins and David Montgomery, Eudora, Kansas. The groom is the son of the late De­borah Maupin Charnet­ski, Grinnell, Iowa, and Donald Charnetski of Grinnell, Iowa, and stepson of Claudia An­derson. A nonpartisan analyst for the Kansas State Legislature and also Iowa State Legislature, the bride is the assistant director of The Harkin Institute for Public Policy and Citizen Engagement at Drake University and has completed coursework at the Drake University Law School. A Kappa Alpha Theta, she received a political science degree from the University of Kansas and a master's degree in public administration at the University of Missouri ­Kansas City. The groom received degrees in microbiology and ecology from Grinnell College and a graduate degree in medical simulation from Drexel Uni­versity. He served with the United States Ant­arctica Program from 2001 through 2008 before employment as a paramedic for the city of West Des Moines and simulation specialist for Des Moines Uni­versity. He currently is the director of the Standardized Patient Program and Clinical Simulation Center at the Nazarbayev University School of Medicine where he also is an assistant professor. The couple plan a summer reception and will reside in Astana, Kazakhstan.