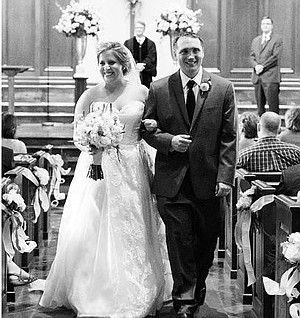 Johnson and Myrick
Stefani Leigh John­ son and Brett Hunter Myrick, both of Wash­ington, D.C., were mar­ried April 23, 2016 at Covenant Presbyterian Church in Birmingham, Al. The couple met at Harvard where they re­ceived law degrees. The bride is a litigation associate at Davis Polk & Wardwell in Wash­ington, D.C., she gradu­ated magna cum laude from N.Y.U. She is the daughter of Dr. Maria L. Johnson and Burney P. Johnson of Homewood, Al. The groom is an at­torney for the Depart­ment of the Interior in Washington, D.C., he graduated summa cum laude from Drake Uni­ versity. He is the son of Annette M. Galluzzi of Baldwin City, KS and Jeff Myrick of Hutchin­ son, KS.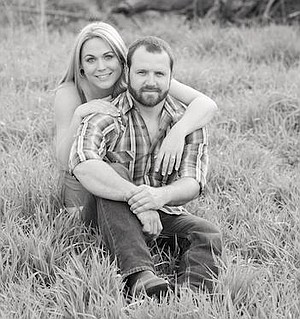 Lounsbury and Halpin
Parents Mr. Patrick Halpin and Mrs. Erin Callahan-Halpin, Lawrence, KS, along with Mr. James Lounsbury, Williamston, MI, and Mrs. Rene Rafalowski, Spring, TX, are pleased to an­nounce the engagement of their children Brendan Halpin and Cassandra Lounsbury. Brendan grew up in Lawrence KS, is a 2006 Lawrence High Lion graduate, and a 2011 KSU Wildcat Construc­tion Science and Man­agement graduate. He is a Project Manager with PCI, in OP, KS. Cassandra grew up in Williamston, MI, is a 2006 Williamston High Hornet graduate, and is currently studying Hu­man Services at Washburn University. She is the District and Re­gional Manager with Simplicity Laser, in OP, KS. Brendan and Cas­sandra will be joined in Holy Matrimony at Corpus Christi Catholic Church on Aug. 13, 2016.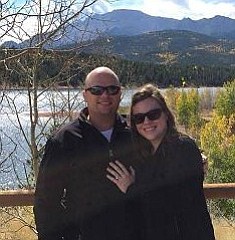 Cullor and Bracciano
Joe and Lisa Brac­ciano of Lawrence are pleased to announce the engagement of their daughter, Sarah, to Spencer Cullor, son of Gary and Sally Cullor of Fort Scott, KS. The future bride is a graduate of Lawrence High School and earned a Doctor of Physical Therapy at the University of Kansas. She is currently work­ing as an Information Services Educator at Saint Luke's Health System in Kansas City, MO. The future groom is a graduate of Fort Scott High School and earned a Bachelor's de­gree in Business at the University of Kansas. He owns and operates a real estate investment company in Lenexa, KS. The couple are planning a fall 2016 wedding in Lawrence.