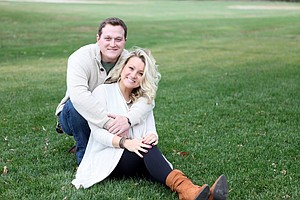 Wilks and Benson
We are pleased to announce the engagement of James Alex Benson to Jessica Wilks. The bride is the daughter of DeeAnn Alvarez and Rick Wilks, step-father David Alvarez and step-mother Valerie Higgins. The groom is the son of Valerie and Brad Walthall and Dale Benson. The groom is a 2005 graduate of Free State High School and the bride is also a 2005 graduate of Baldwin High School. Jessi works as a Chiropractic Assistant for Dr. Stuart at Stuart Chiropractic Health Center in Lawrence. Alex served 4 years as an Army Specialist combat medic with the 1-22 Battalion, 4th Infantry Division. He served one combat tour in Baghdad, Iraq March 2008-March 2009. Alex currently works as an electrician for Lynn Electric in Lawrence. The couple plan to be married September 3, 2016 at Stony Pointe Hall, Baldwin City, Kansas.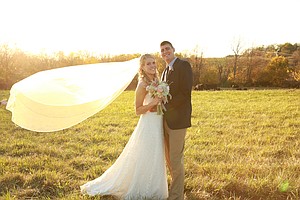 Phillips and Reynolds
Daphne Nicole Phillips of Lawrence, KS and Austin Field Reynolds of Leavenworth, KS were married on November 7th, 2015 at Chrisman Manor in Oskaloosa, KS by Rev. Steven Lillard officiating. The bride is the daughter of Scott and Eileen Phillips, Lawrence, KS. The groom is the son of Brad and Dayle Reynolds, Leavenworth, KS. The Maid of Honor was Mallory Stecki, friend of the bride. The best man was Doug Reynolds, brother of the groom. Bridesmaids were Sarah Burkhead, Bailey Carlson, Caroline Reynolds, Shelby Ziegler, Jennifer Reynolds, Paige Reynolds, and junior bridesmaid, Molly Lechner, cousin of the bride. Groomsmen were Tom Reynolds, John Edmonds, Garrick Gehrt, Logan Ryan, Tylor McNeil, Colin Phillips and Lance Fink. The ring bearers were Hayden and Ethan Reynolds, nephews of the couple. The bride and groom graduated from Washburn University in 2012. The bride has a bachelor's degree in Mass Media. She is employed by the University of Saint Mary as an admissions counselor. The groom has a Bachelor's degree in History and is co-owner of Green Thumbs Up Produce, LLC. In Leavenworth. The couple honeymooned in Nuevo Vallarta, Mexico and now reside in Leavenworth, KS.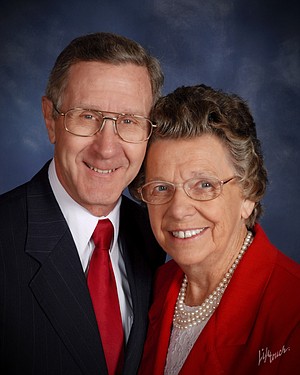 Coffman
Wayne and Janel Coffman of rural Baldwin celebrated their 50th wedding anniversary on January 29th. They were married on Kansas Day, 1966. Three children blessed their marriage: twins Curtis (who went to be with the Lord in 2009) and Jay of Baldwin, and Melanie of Shawnee, KS. Wayne, a KU graduate, retired from the Federal Aviation Administration in 2004 having worked for nearly 37 years as an electronics engineer. Janel recently received her 50 year medallion commemorating graduation from Stormont Vail School of Nursing in Topeka. The couple and their children celebrated by enjoying dinner on the Kansas Belle Dinner Train in Baldwin.