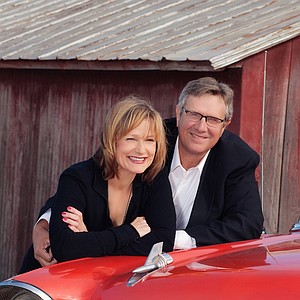 Thome and Kappelman
Dennis Thome and Brenda Olson Kappelman of Lawrence have announced their engagement. The bride to be is the daughter of the late Ken and Dottie Olson. She is a graduate of Lawrence High and KU and is employed at Scott Rice as Project Coordinator and Workplace Consultant. The groom to be is the son of the late Walter and June Thome. He is a graduate of Lawrence High and K State and is owner and operator of Cardinal Motors. A Fall 2017 wedding is planned in Lawrence. The couple will reside in Lawrence.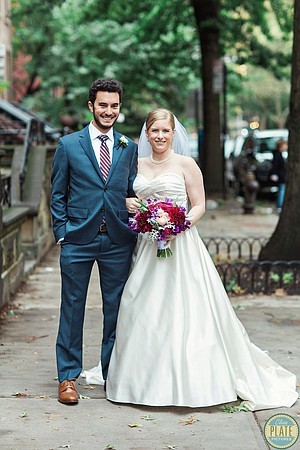 Ferguson and Friedman
Jessie Marie Ferguson and Glen David Friedman of Brooklyn, NY were married on October 4th, 2015 at the Montauk Club in Brooklyn. Judge James LaFave, uncle of the bride, officiated. The bride is the daughter of Nancy Ferguson of Palo Alto, Calif., and the late David Ferguson. The groom is the son of Reva Friedman of Overland Park, KS, and Paul Friedman of Sedona, AZ. Both of the groom's parents served as associate professors at the University of Kansas; his father is retired, and his mother is currently teaching at the School of Education. The groom is also a stepson of Tanya Mayer. The bride graduated from Palo Alto High School in 2004 and from Bowdoin College in Brunswick, ME in 2008. She received a law degree from N.Y.U. in 2013. She is an associate at the New York law firm Davis Polk & Wardwell. The groom graduated from Lawrence Free State High School in 2003 and Carleton College in Northfield, MN in 2007. He is a data analyst/infrastructure engineer in the New York office of Google.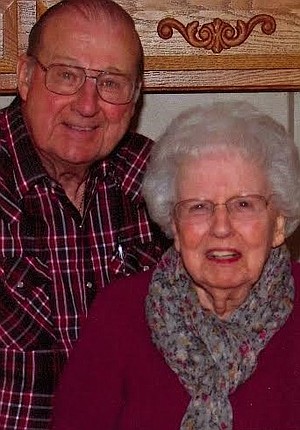 Redding
Harlin Redding and Bonnie Cheuvront were united in marriage February 23, 1951 in Lawrence, Kansas. They have been blessed with two wonderful daughters, Linda (Bill) Langston and Gina (Rodney) Sharp, all of Eudora, four grandchildren, and three great-grandchildren. They will celebrate Harlin & Bonnie on February 28th with a family get together.