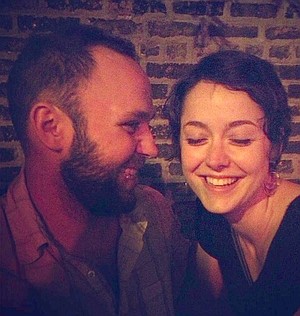 Anderson and Amesbury
Karen Anderson Troutman and Scott Anderson of Lawrence are delighted to an­nounce the engagement of their son, Taylor Scott Anderson, to Elena Amesbury. Elena is the daughter of Dr. Spencer Amesbury and Linda Goddard who reside in Ipswich, MA. Taylor, a 2003 graduate of Free State High School, graduated from Lawrence Uni­versity in 2007 with a degree in English. Elena graduated from Lawrence University in 2009 with a degree in Studio Art. Taylor and Elena live in Chicago, IL. and are planning a summer wedding.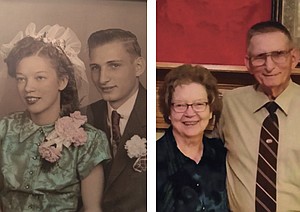 Guy
Jim and Genevieve Guy, Eudora will cel­ebrate their 65th wedding anniversary with an open house reception hosted by their children at the Eudora United Meth­odist Church, Sunday December 4, 2016 from 2 pm to 4 pm. Friends and family members are invited. They were married December 8, 1951, in Columbus, KS. They moved to Colorado before making Eudora their home in 1954. The couple have four children, Alvie Guy (Reta), Anthony, KS; three daughters, Charlene Conner, (Ronald), Omaha, NE; Lisa Stoltenow, (Scott), Eudora; and Teresa Rosenthal (Michael), Overland Park. They have 11 grand­ children, 19 great­ grandchildren and two great­-great grandchildren. No gifts, please.