Heider and Smyth
Sarah Heider and Paul Smyth, both of Richmond, VA, are happy to announce their engagement. The future Bride is the daughter of Mark and Chris Heider, Lawrence. She is a 2006 graduate of Free State High School and earned a bachelor's degree in Business Marketing from the University of Kansas in 2010. She is currently an associate manager of customer and marketing services for Altria, Richmond, VA. The future Groom is the son of Paul and Irma Smyth, Atascadero, CA. He is a 2005 graduate of Atascadero High School and earned a bachelor's degree in Business Marketing from the University of Kansas in 2009, while being a member of the Kansas Jayhawks Baseball team. He is currently a professional baseball player. The couple plan an October 24th, 2015, wedding at the Oread in Lawrence, KS. Rock Chalk!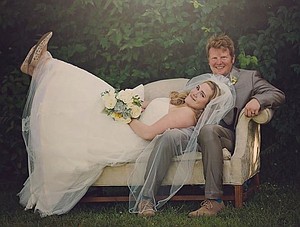 Armstrong and Reiske
Laura Mercedes Jonas Armstrong and Henry Joseph Reiske were married June 20, 2015 at 80 Acres in Leavenworth, Kansas. A reception, dinner & dance were also held at 80 Acres. The bride is the daughter of Jim Armstrong and Carol Jonas of Overland Park, Kansas. She is a special education teacher at Homer High School in Homer, Alaska. The groom is the son of Mark and Susan Reiske of Lawrence, Kansas. He works as a naturalist for the Center for Alaskan Coastal Studies in Homer, Alaska. Laura and Henry both received their degrees from Prescott College in Prescott, Arizona. Laura in Special Education and Henry in Environmental Studies and Adventure Education. The couple resides in Homer, Alaska.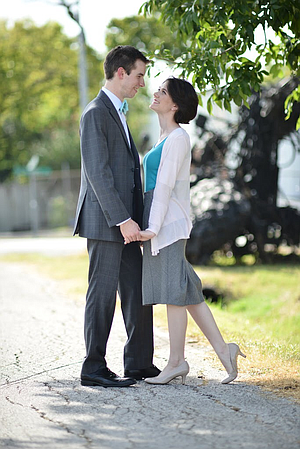 Bench and Van Cleve
Tomalea (nee O'Dea) and Riley Bench of Richmond Texas, and Donna (nee Pate ) and William "Biff" Van Cleve of Stafford Texas, are pleased to announce the engagement of their children, Brenna Aileene and Nicholas Samuel. Brenna is a senior at Houston Baptist University with plans to graduate next May. Nicholas graduated from HBU in 2015. Both are employed with The Source for Women in Houston. Brenna has grandparents in the Lawrence and Ottawa Kansas area. She is the granddaughter of Judy Bench Henderson and the late Glenn Henderson of Lawrence; and Yvonne O'Dea and the late Thomas O'Dea of Ottawa. The couple plans a January wedding, and if the LORD wills it, to make their home in the Sugar Land, Texas area.