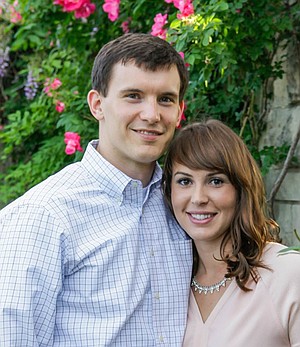 Jones and Petz
Hannah Jones and Andrew Petz, together with their parents, are pleased to announce their engagement. The future bride is the daughter of Wilma and Gary Jones of Arkansas City, KS. Hannah graduated from Washburn University in 2012 with a degree in Elementary Education. She is a 4th Grade teacher for Olathe Public Schools. The future groom is the son of Susan and Tom Petz of Overland Park, KS. Andy graduated from Washburn University in 2011 with a degree in Physics. He graduated from The University of Kansas School of Engineering in Dec 2012 and is a Civil Engineer with Black and Veatch in Overland Park. A December 2015 wedding is planned in Kansas City.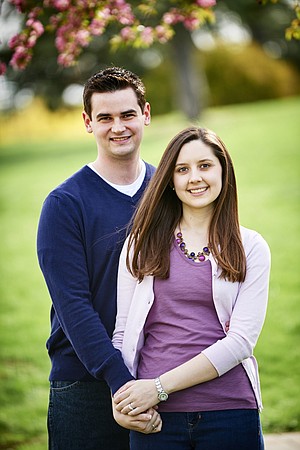 Curnes and Davis
William and Denise Curnes of Lawrence, are pleased to announce the engagement of their daughter, Katelyn Curnes, to Michael Davis, son of Michael W. and Madlyn Davis, of Shawnee, KS. Katelyn is a 2009 graduate of Lawrence High School. She graduated in 2013 from the University of Kansas with a Bachelor of Science Degree in Elementary Education. She is a fifth grade teacher at Corpus Christi Catholic School in Lawrence. Michael is a 2007 graduate from Mill Valley High School. He graduated in 2015 from the University of Kansas with a Doctor of Pharmacy Degree. He is employed as a pharmacist at Walgreens. A November 2015 wedding is planned in Lawrence.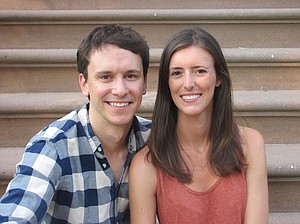 Haberman and Powers
Emma Elizabeth Haberman, the daughter of Kathleen M. Jones and Clyde Haberman of New York City, was married Saturday September 26th to Caleb Justus Powers, the son of Cheryl M. Powers and Richard R. Powers of Lawrence, KS. Zach Haberman, the bride's brother who became a Universal Life minister for the occasion, officiated in an outdoor ceremony at The Hill, a farm in Hudson, N.Y. The couple, both 29, met at Dartmouth, from which they graduated. Ms. Haberman is the manager of special events at The New School in New York City, where she organizes fund-raising events to support student scholarships. Her father is a contributing writer and former Metro columnist and foreign correspondent for The New York Times. Her mother retired as the director of special projects at Human Rights First, a nonprofit organization in New York. Mr. Powers is a senior associate at Global Infrastructure Partners, a New York-based investment fund. His mother is a retired mediator and former advisor to the Kansas Supreme Court. His father plays guitar in Euphora Stringband, a local old time folk band, and teaches second grade at Eudora Elementary School.