Campbell
George and Jane Campbell will celebrate their 60th wedding anniversary on February 12. They were married in 1955, in Liberty, Indiana while Jane was in Nursing school, and George was serving in the Air Force, and was TDY at Scott AFB, Belleville, Ill. Following their marriage George was sent to Korea for two isolated tours of duty, and then together were stationed at Lackland AFB, San Antonio, Texas on two different tours. They had 4 tours in Turkey, two in Adana, CDI Incirlik, and 2 in Ankara. They were stationed at Grand Forks AFB, North Dakota two times, Homestead, AFB, Florida and Wright-Patterson AFB, Fairborn, Ohio. Overseas they lived in Tokyo, Japan, Frankfurt and Hamburg, Germany, Karachi, Pakistan and The Hague, Netherlands. The Campbells are the parents of nine children. Elizabeth J. Dye, Myrtle Beach, South Carolina, Peggy Anne Campbell-Kemp (Hal) Rogersville, Mo., Rebecca R. Crispyn (Mike) Palm Harbor, Florida, Rachel L. Veit-O'Neil (Eric) of Navarre, Florida, Stephen A. Campbell (Jill) , Colorado Springs, Colorado, Deborah G. Sherrer (Albert) Bolivar, Mo. Philip P. Campbell (Carrie) Tampa, Florida, Timothy and Peter Campbell both residing here in Lawrence. An adopted son, Asim Ceylan (Victoria) lives in Danbury, Conn.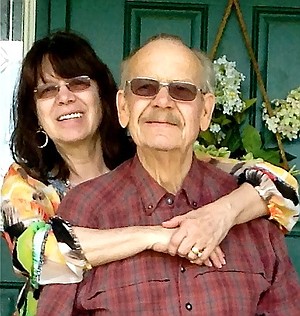 Wiggins
Family and friends are invited to join Nyle and Shari Wiggins in celebrating their 50th wedding anniversary at 1027 East 1500 Road, Lawrence Ks 66046, "Open House" hosted by their children and grandchildren Saturday, February 21st from 1:00pm-3:00pm. No gifts please.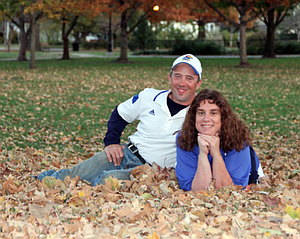 Glasgow and Kampschroeder
Miss Becca and Miss Sami Hurst, Lawrence, Ks announce the engagement of their mother Glenna M. Glasgow to Karlin D. Kampschroeder. The future bride is employed as a bus driver by First Student and Owner of All Occasion Photography. The future groom is employed by KU Athletics INC (Rock Chalk Park). A August 2015 wedding is planned and the couple will live in Lawrence.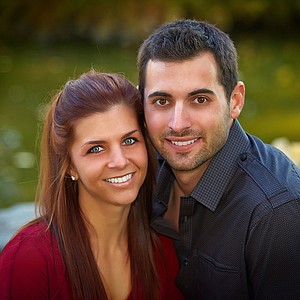 Miller and Banwart
Jim and Julene Miller of Lawrence are pleased to announce the engagement of their daughter, April Miller, to Travis Banwart, son of Tom and Kindal Banwart of Wichita, KS. April graduated from Free State High School in 2006, earned a B.S. in biology/psychology from Northwest Missouri State University in 2010 and a doctorate of physical therapy from the University of Kansas School of Medicine in 2013. She is currently a physical therapist at Wesley Rehabilitation Hospital in Wichita. Travis is a 2004 graduate of Goddard High School in Wichita. He attended Wichita State University and is currently a professional baseball pitcher. The couple is planning a November wedding in Kansas City.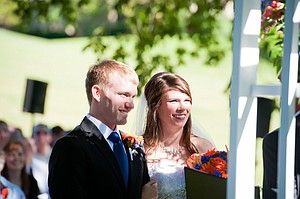 Fish and Wittman
Carly Fish and Eric Wittman were married on September 13, 2014 in Lawrence, Kansas at the Alvamar Country Club with Pastor Seth Davidson officiating the ceremony. The bride is a graduate of Free State High School and the University of Kansas. She is the daughter of Gary and Melinda Fish, Lawrence. The groom is a graduate of Lawrence High School and the University of Kansas. He is the son of Ed and Kim Wittman, Lawrence. The Maid of Honor was Kate Melton. The bridesmaids were Alex Hanna, Hailey Hendricks, Courtney Kreamer, Bridget Lamb and Taylor Lent. The Best Man was Kyle Wittman, brother of the groom. Groomsmen were Wade Billings, Briggs Fish (Carly's brother), Nick Hanna, Brandon Komp, and Dustin Riat. Ushers were Matt and John Fish, both cousins of the bride, Seth Windsor, cousin of the groom, Jono Bowles and Taylor Bussinger. Guestbook greeters were Mary Hein, Sydney Fish and Annie Schroeder, all cousins of the bride. A scripture reading was delivered by Grace Olson. The reception including a cocktail hour, dinner and dance followed the outdoor ceremony inside the Alvamar banquet rooms. The newlyweds enjoyed the beautiful day with friends and family in attendance. They shared their favorite menu, gerbera daisies, sweet and salty bar, and cobalt blue color throughout as well as their love of the Jayhawks! The happy couple honeymooned in Hawaii and currently reside in Overland Park, Kansas. The bride received her Masters of Science in Atmospheric Science in July of 2014. She began working at Black & Veatch, Overland Park, Kansas in January 2015 as an Air Quality Specialist. The groom is a Mechanical Engineer at Black & Veatch.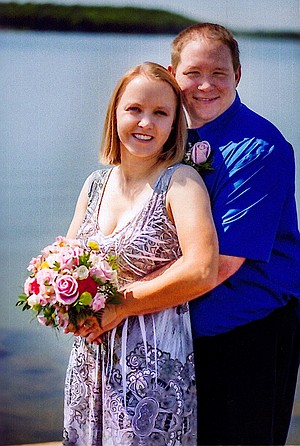 Kalinichenko and Lister
Olga Kalinichenko and Jason Lister, Oskaloosa, Kansas were married on August 19, 2014 at Jefferson County Courthouse in Oskaloosa, Kansas with Judge Dennis Reiling officiating. The bride is the daughter of Yuriy and Aleksandra Kalinichenko, Perry. The groom is the son of Vernon and Carma Lister, Eudora, Kansas. Jason and Olga both are nurses at Lawrence Memorial Hospital in Lawrence, Kansas.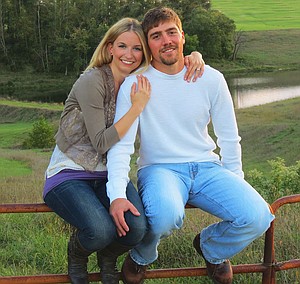 Hupe and O'Trimble
Dennis and Beth Hupe of Perry, announce the engagement of their daughter, Grace, to Mitch O'Trimble, son of Paul and Sharon O'Trimble of Perry, KS. The future bride graduated from Perry-Lecompton High School in 2010 and Emporia State University in 2014 with a bachelor's degree in Elementary Education. Grace is currently employed with the Topeka 501 school district as a 1st grade teacher. The future groom graduated from Perry-Lecompton High School in 2008 and the University of Kansas in 2012 with a bachelor's degree in Business Administration. Mitch is currently working with O'Trimble Farms. Mitch and Grace are planning their wedding for July 18, 2015 in Perry.