Laskowski and Cate
Christine Diane Laskowski and Alexander Hess Cate were married on June 21, 2015, at the Victorian Veranda Country Inn in Lawrence, KS with the Rev. Stewart Smith officiating. The bride is the daughter of Mike and Carol Laskowski, Lawrence. The groom is the son of Skip and Laura Cate, Fort Smith, AR. Maid of Honor was Kaitlin Cummings. Best Man was Johnny Brooks. Bridesmaids were Sarah Cate, sister of the groom, Kelly Morgan, Sydnei Tolefree, and Amanda Nagengast. Groomsmen were Mark Laskowski, brother of the bride, Blake Garrison, Travis Reimer, and Matt Koehnman. Ushers were Matt Gelvin, cousin of the bride, and Andrew Dominick, future brother-in-law of the couple. The Reception Attendants were Audrey Seybert, Becca Dirks, and Joanna Robinson (honorary). Reception Emcees were Susan Hanzlik and Bill Blair, cousins of the bride. Guestbook Attendants were Jessica Bloom and Courtney Johnson. The bride's grandmother, Pat Blair, did the flowers. The couple celebrated with a reception following the wedding ceremony at the Inn and again on October 25, 2015 in Fort Smith, AR. The bride is a 2007 graduate of Lawrence High School. She earned a Bachelor's degree in Elementary Education and a Master's degree in Curriculum and Instruction, with a Teaching English to Speakers of Other Languages emphasis, from the University of Kansas. She is employed in the Lawrence School District as an elementary ESL teacher. The groom graduated from Union Christian Academy in Fort Smith, AR in 2008. He earned a Bachelor's degree in Electrical Engineering from John Brown University. He is employed with Honeywell in Olathe. Christine is the granddaughter of Ken & Pat Blair of Lawrence, KS and the late Charles & Anna Laskowski. Alex is the grandson of Stan & Martha Cate of Fort Smith, AR and the late Bill & Evelyn Hess. The couple reside in Lawrence.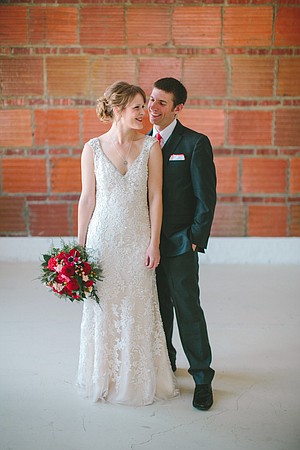 Spurgeon and Bliven
Brenna Spurgeon and Patrick Bliven were married August 21, 2015 at the Urban Event in Kansas City, Missouri by Reverend Susan Hoskins-Roggenkamp. A reception followed with dinner by Waldo Pizza, and dancing. Coordination and flowers were provided by Hitched Planning and Floral. A honeymoon to New Zealand is planned for 2016. The bride is the daughter of John and Karla Spurgeon, Lawrence. The groom is the son of Peggy and Jerry Walker, Prairie Village and Jack and Marsha Bliven, Homosassa, Florida. The maid of honor was Marika Taylor, sister of the bride. Best man was Brent Bliven, brother of the groom. Bridal attendants were Patrick Spurgeon, brother of the bride and Hadley Galbraith, Anna Hoard, and Stephanie Meehan, friends of the bride. Groomsmen were David Clark, Ian Cummings, Sean Ryan, and Chris Wade, friends of the groom. Reader was Lindsey Walker, friend of the bride. Flower girl was Ainsley Taylor, niece of the bride. The bride is a 2004 graduate of Free State High School. She received a Bachelor of Arts degree in Economics and International Studies from the University of Kansas in 2008 and a Masters of Arts degree in Global Finance, Trade, and Economic Integration from the University of Denver in 2013. She is a global benefits associate consultant for Lockton companies in Kansas City, Missouri. The groom is a 1999 graduate of Shawnee Mission East High School, Prairie Village, Kansas. He received a Bachelor of Science in Electrical Engineering from the University of Kansas in 2007. He earned his Professional Engineering License in 2012. He is an electrical engineer at Burns and McDonnell in Kansas City, Missouri, The couple resides in Kansas City, Missouri.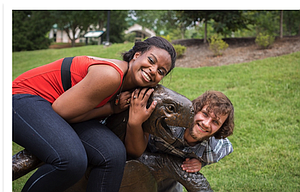 Ricks and Wofford
R. Wayne and Doris I. Ricks, Lawrence, announce the engagement of their daughter, Cherrale Diovonni Ricks to Daniel Preston Wofford, son of Preston and Lisa Wofford, Signal Mountain, TN. The future bride is a 2004 graduate of Lawrence High School, graduated from Park University with a Bachelors of Science in Biology and an Associates of Applied Science from Anthem College in Surgical Technology. The future groom is a 2006 graduate of Red Bank Regional High School, attended Chattanooga State Community College, and practices Confectionary Artistry and Operable Materials Fabrication. The couple plan a April 2016 wedding.