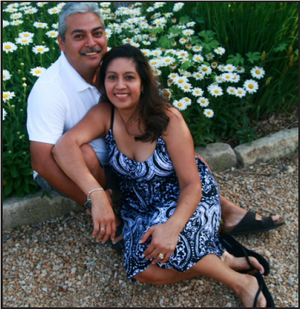 Chavez
Gabriel and Amy Chavez are celebrating their 30th year of marriage and love for one another. They were married Aug. 10th 1984 in Lawrence after being high school sweethearts and best friends since they attended St. John's Catholic School. They raised their 4 children- Carlos(Molly); Chris; Alex, and their beautiful angel Alicia, who is looking down from above. They have been blessed with 4 grandchildren. They couple will celebrate with a private party for family and friends.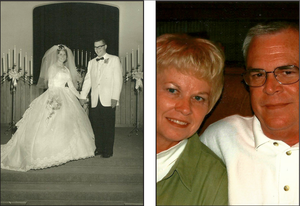 Paul and Ohmart
Harold Ohmart and Carol Ann Paul were married August 30, 1964 at the First Christian Church in Scott City, Kansas. They will celebrate their 50 years of marriage Sunday, August 17, 2014. Harold and Carol have two children Tracy (Deidra) and Todd (Natalie) and have been blessed with four grandchildren. Family and friends are invited to their 50th Anniversary reception on August 17, at Maceli;s, 1031 New Hampshire Street, Lawrence, KS from 2:00 - 6:00 p.m. They request no gifts and please come and go as your are able.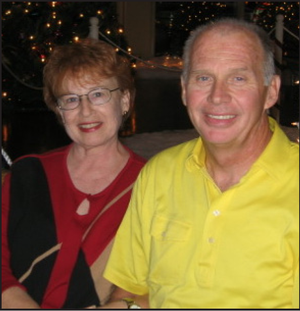 Sisk
Vic and Dianne Sisk celebrate their 50th wedding anniversary. Married August 11, 1964, Hutchinson, Kansas. Celebrating with them a daughter, Lesley of Houston, Texas, and a son, Darrin, wife, Nikki, and five grandchildren of Belvidere, Illinois.