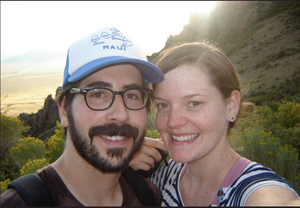 Scotts and Beck
Sara Stotts and Stefan Beck of Denver, Colorado are thrilled to announce their engagement. Sara is the daughter of the Miles Stotts II. Topeka and the late Kathy Jardon. Stefan is the son of Dennis and Tracey Beck of Boulder, Colorado. Stefan proposed marriage to Sara at the Hol N Roc, west of Baldwin City, which is owned by Sara's maternal granpdarents, Marvin and Norma Jardon. That location has been in the family over 100 years and is very special to the couple. Sara is currently enrolled in the University of Colorado Accelerated Nursing (UCAN) program and will graduate in December 2014. Stefan is the Beer Director of The Kitchen restaurant in Boulder. The couple will be married in fall 2015 in Colorado.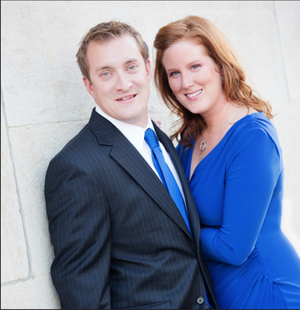 Kennedy and Holtkamp
Barbara and Kevin Kennedy of Ellsworth, Kansas are pleased to announce the engagement of their daughter, Jill Kennedy, to Dallien Holtkamp, son of Bonita and Gary Holtkamp of Branson, Missouri. Jill is a 2000 graduate of Ellsworth High School. She graduated from the University of Kansas in 2004 with a Bachelor of Science degree in elementary education and with a Master of Science degree in special education in 2005. Jill is currently employed at Shawnee Heights USD #450 in Tecumseh, Kansas. Dallien is a 2003 graduate of Free State High School. He graduated from the University of Kansas in 2008 with a Bachelor of Arts degree in sociology. Dallien currently owns and operates Turformance Lawn Services, LLC in Lawrence, Kansas. The couple is planning a June 28, 2014 wedding at Corpus Christi Catholic Church in Lawrence.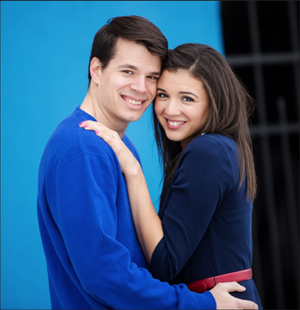 Newstrom and Nevels
Cole and Vickie Newstrom of Lawrence are pleased to announce the engagement of their daughter, Linaya Newstrom, to Eric Nevels, son of Janet Nevels of Topeka and Dr. Charles Nevels of Tuscaloosa, Alabama. Linaya is a graduate of Bishop Seabury Academy and attended Johnson County Community College. She is employed at Nordstrom in Overland Park. Eric is a graduate of Shawnee Heights High School in Topeka. He received a Bachelor's degree in Psychology from the University of Kansas, and is currently studying for his MBA. He is employed at AIG in Olathe. The couple will be married on August 16, 2014 at Free Methodist Church in Lawrence.