Rea
Dan and Julie Rea of Lawrence, celebrated their 25th wedding anniversary on Wednesday, September 18. They took a day trip to Kansas City Ironhorse Golf Course. They were married at their home on Sunday, September 18, 1988. They have two sons, Aaron, who attends Emporia State University and Adam, who attends Kansas City Kansas Community College.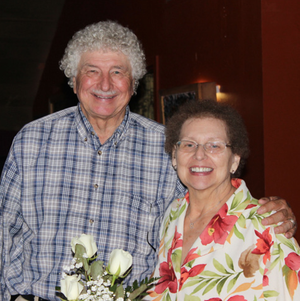 Plowman
George and Linda (Floro) Plowman celebrated their 50th Wedding Anniversary on August 10th, 2013. This special day was celebrated with their 3 children: Kevin (Mary) Plowman of Lawrence, Ks; Patti (Mike) Kasselman of Great Bend, Ks; and Penny (Doug) Lawson of Larned, Ks; 8 grandchildren: Derek (and wife, Melissa), Mercedes, Sarah, Brianna, Amber, Branson, Kacee, and Catera; and one great granddaughter, Elizabeth Jane. The family attended a surprise get-together at the Royals-Red Sox baseball game in Kansas City on August 9th, followed by a lunch reception at Paisano's Restaurant in Lawrence on Saturday August 10th. The weekend was complete with a Sunday picnic at Lone Star Lake, where George had proposed marriage to Linda over 50 years ago. Thank you to all of the friends and family who sent cards for this special occasion! George and Linda continue to reside in Hays, Ks, after moving from Great Bend, Ks in 1990.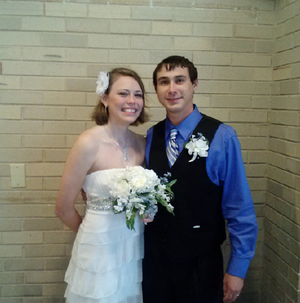 Ahlert and Thompson
Alyssa Thompson and Joshua Ahlert were united in marriage on September 7, 2013 in Waukegan, IL. The bride is the daughter of Steve and Tammy Thompson of Kansas City, MO. She is a 2012 graduate of McPherson High School, McPherson, KS. The bride is currently stationed at the Great Lakes Naval Base in Great Lakes, IL. The groom is the son of Traci and James Wilson of Lawrence and the late James Ahlert. He is a 2007 graduate of Lawrence Free State High School and attended Johnson County Community College, Overland Park, KS. Upon completion of training, the couple will receive assignment to another U.S. naval base.