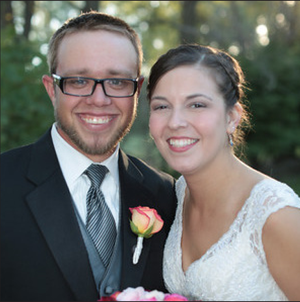 Mohr and Bahret
Veronica Mohr and Blair Bahret were united in marriage on Saturday, October 5, at the First United Methodist Church in Lawrence with Reverend Mitch Todd officiating. Veronica is the daughter of Rod and Susie Mohr, Lawrence. The groom is the son of Ernie and Penny Bahret, Lecompton. The matron of honor was Elizabeth Haire, sister of the bride. Bridesmaids were sisters of the bride, Katherine Mohr and Christina Mohr. The best man was Dylan Bahret, brother of the groom. Groomsmen were Matt Saile and Tyler Kring, friends of the groom. Flower girl was Courtney Goodman, niece of the groom; ring bearer was Logan Goodman, nephew of the groom. The candle lighters were Sarah Krause and Mandy Irizarry, sisters of the groom. Ushers were Adam Krause and William Irizarry, brother-in-laws of the groom. The bride is a 2007 graduate of Free State High School and a 2012 graduate of Ottawa University with a degree in Business Administration. The groom is a 2006 graduate of Perry Lecompton High School. The couple resides in Lawrence.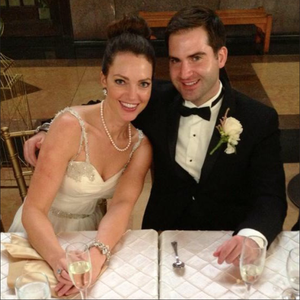 Sollars and Thompson
Allison Sollars and John Thompson II were married on June 22nd, 2013 at Union Station in Kansas City, MO with Reverend Peter Luckey officiating. Allison is the daughter of Gary and Connie Sollars, Lawrence, and the granddaughter of Carol Mangun, Lenexa. John is the son of John Thompson, Leavenworth, and Laurie and Larry Colahan, Lenexa. Laura Hubert was the Maid of Honor and Tanner Klingzell was the Best Man. Bridesmaids were Sarah Davis and Laurel Sharpe. Groomsmen were Justin Morgan and Danny Tokar. Ushers were Chris Bullard, Ward Johnston, Matt Keller, and Drew Sollars. Flower girl was Julia Sollars and ring bearers were Charlie and Jack Bullard and Fred Sollars. Readers were Mali Bullard and Tina Sollars. Music was provided by the Innocenti String Quartet and Morgan Robertson, soloist. Marilyn and Ed Johnston and Petrika Peters served as attendants to the guest book and gifts. The bride graduated from the University of Kansas with degrees in Accounting and Business Administration and an MBA in Finance from the University of San Diego. She is employed as a financial analyst by Gilmore & Bell, P.C. in Kansas City. The groom graduated from Kansas State University with a degree in Finance and a JD from the University of Kansas School of Law. He is employed by Kennedy, Berkley, Yarnevich & Williamson in Kansas City. The couple resides in Leawood, KS.