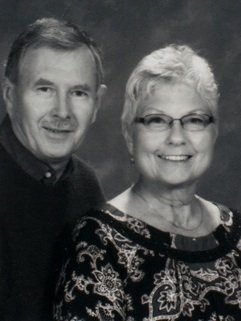 Diedel
Ray and Barbara Diedel, Lawrence, celebrated their 50th wedding anniversary with dinner and dancing with family and friends Oct. 15 in the Holy Family Hall at Corpus Christi Church. They were married Oct. 18, 1961, at St. Boniface Catholic Church in Scipio. The couple met while in high school in Garnett. They have lived in rural Douglas County for most of their marriage. Ray is retired from Hallmark Cards Inc. in Lawrence. He is still active in the 25-year club and the retired group from the Lawrence plant. Barbara has been a volunteer at Corpus Christi Church. She is in the choir and part of the liturgy committee. Both have been active members of the Catholic community in Lawrence for many years and have been involved with Marriage Encounter, Knights of Columbus and the Empty Nesters Group at Corpus Christi Church. They have three sons, Dan and wife Christina, Lawrence, David and wife Sonia, Olathe, and Drew and wife Jennifer, Lawrence; two daughters, Debbie Antes and husband Bernie, McLouth, and Denise Sanders and husband Larry, Eudora; nine grandchildren; and four great-grandchildren.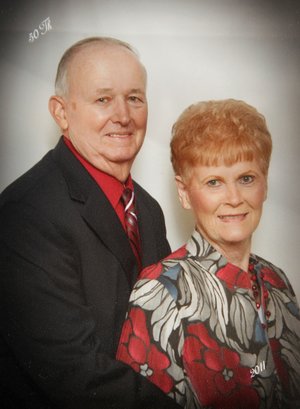 Ray
Bill and Sharon Ray, Lawrence, will celebrate their 50th wedding anniversary Sunday with a family dinner at their home. A reception for friends and family will follow. The event will be hosted by their children and their families. Bill Ray and Sharon Redford were married Nov. 24, 1961, at the Lawrence Assembly of God Church. They have two sons, Craig and wife Lori, Silver Lake, and Mark and wife Kerry, Baldwin City; and a daughter, Kim Ray, Lawrence.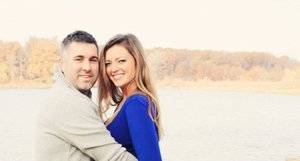 McMichael and Schimke
Scott and Marcia McMichael, Boulder, Colo., formerly of Lawrence, announce the engagement of their daughter, Morgan McMichael, Lawrence, to Chad Schimke, Lansing. The future bride is a 2003 graduate of Lawrence High School and a 2007 graduate of Kansas University. She is employed by Perceptive Software in Shawnee. The future groom is the son of Kevin and Joy Schimke, Lansing. He is a 2001 graduate of Lansing High School and a 2006 graduate of KU. He is employed by ExamFX of ATI based in Stilwell. The couple plan a March 2, 2012, wedding at Moon Palace Resort in Mexico.