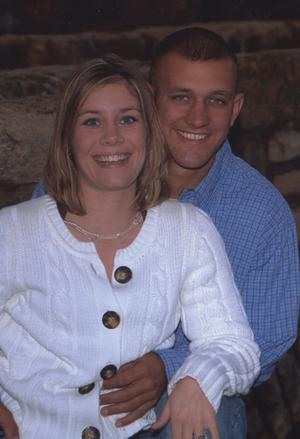 Bowser and Born
Nicole Born, Eudora, and Josh Bowser, Topeka, announce their engagement. The future bride is the daughter of Doug Born, Hampton, Va., and Jeanette Born, Eudora. The future groom is the son of David Bowser, Topeka, and Darlene Bowser, Eudora. Nicole is a 2003 graduate of Eudora High School. She is pursuing a bachelor's degree in nursing at Baker University. Josh graduated from Eudora High School in 2002. He joined the U.S. Air Force following high school and is employed by the 190th Air Refueling Wing Fire Department in Topeka. The couple plan a June 23, 2007, wedding in Lawrence.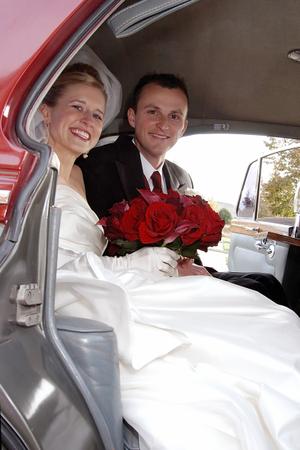 Rahmeier and Lampe
Anne Lampe and Nathan Rahmeier were married Oct. 28, 2006, at the Church of the Resurrection in Leawood, with the Rev. Yolanda Villa officiating. Anne is the daughter of Les and Karen Lampe. Nathan is the son of Bob and DeAnn Rahmeier. The matron of honor was Jessica Nittler. The bridesmaids were Emily Zimmerman, Deanna Durrett, Kendall Purcell and Meghan Huslig. The best men were Jacob Rahmeier, Casey Rahmeier, Caleb Rahmeier, Brad Woods and Paul Lampe. Ushers were Riley Scott, Justin Weigel, Tyler Huslig and Cash Schilling. Readers were Seth Reibstein, Tom Nittler and Riley Scott. Candlelighters were Alyssa Lampe and Chance Schilling. A reception was given at the Arcadian Event Site in Overland Park. Anne graduated from St. Thomas Aquinas High School in Overland Park and St. Louis University. Nathan graduated from Lawrence High School and Kansas University. The couple plan to reside in Chicago after graduating from the KU School of Law in May 2007.
McQueeney and Dobski
Anthony and Mary Dobski, San Antonio, announce the engagement of their daughter, Kathryn Marie Dobski, San Antonio, to John William McQueeney, son of John J. and Ann McQueeney, and Debra McQueeney, all of Lawrence. The future bride graduated from Incarnate Word High School in San Antonio and received a Bachelor of Science in nursing from Texas Christian University in Fort Worth. She is employed as a nurse at Dallas Children's Hospital. The future groom is a graduate of St. Thomas Aquinas High School and received a Bachelor of Science in business from TCU. He is employed as director of leasing at RadioShack Corp. The couple plan a March 3, 2007, wedding in Fort Worth.