Bower
Bower Michel and Sue Bower, Lawrence, will celebrate their 25th wedding anniversary with a reception from 2 p.m. to 4 p.m. April 9 at Lawrence Wesleyan Church, 3705 Clinton Parkway. They were married April 4, 1981, at First Christian Church in Leavenworth. They have two children, Alyssa Bower and Adam Bower. The couple request no gifts.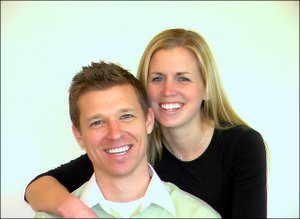 Gowin
Mellard-Gowin Daryl Mellard, Perry, and Ellen Mellard, Lawrence, announce the engagement of their daughter, Kelsey Mellard, Perry, to Brady Gowin, Bismarck, N.D., son of Randy and Ina Gowin, Bismarck, N.D. The bride-to-be is a 2002 graduate of Free State High School. She plans to graduate in May with a Bachelor of Science degree in public health from Winona State University, Winona, Minn. The future groom is a 1999 graduate of Bismarck High School. He received a Bachelor of Science degree in business administration from Minnesota State University Moorehead and a Master of Science degree in sport administration from the University of Wisconsin-LaCrosse. The couple plan a July 1, 2006, wedding at St. Lawrence Catholic Center in Lawrence.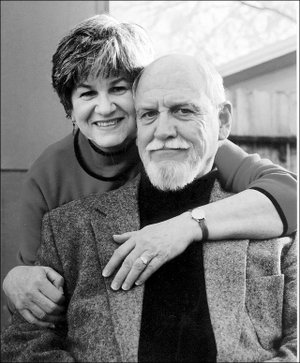 Cormack
Cormack Michael and Shirley Cormack, Lawrence, will celebrate their 50th wedding anniversary with a family dinner and card shower. Michael Cormack and Shirley Absher were married April 8, 1956, in Topeka. They met in junior high school and began dating while students at Topeka High School, where they graduated in 1955. The couple have lived in Topeka; Mobile, Ala.; Rossville; and Lawrence. Both worked for the federal government after graduation. Michael attended Washburn University. He was a teacher at Whitson Elementary School in Topeka and at Central Junior High School in Lawrence. He was an elementary principal at Rossville and at East Heights and Kennedy schools in Lawrence. He retired in 1995. Shirley was a secretary for 47 years for various organizations, including secretary to the base commander at Forbes Air Force Base and secretary to the clerk of the Topeka school board. She retired from Southwestern Bell in 1991 and from Kansas University in 1999. The couple have enjoyed several years of acting in the Lawrence Community Theater. They also participated in productions with the Baker Playmen and the Helen Hocker Theater in Topeka and other venues. Their children are Michael Cormack and Jill Hardesty, Lawrence; Jon and Janie Cormack, Knoxville, Tenn.; and Tim Cormack, Kansas City, Kan. They have five grandchildren. Cards may be sent to the Cormacks at 715 Wellington Road, Lawrence, 66049.
Cormack
Cormack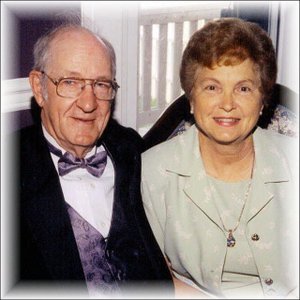 Collins
Collins Corbet and Jean Collins, Lawrence, will celebrate their 50th wedding anniversary with an open house from 1 p.m. to 3 p.m. May 7 at the Lawrence Holidome. They were married May 14, 1956, in San Antonio. Their children are Barbara Collins, Lawrence; Susan Collins, Merriam; Randy Collins, Lawrence; Judy Collins Jupe, Lawrence; and Lorrie Collins, Lawrence. They also have 10 grandchildren.